Dear Friends,
Plans are underway for our annual Congo Bible Camp. Last year, we met in the city of Goma, but this year, political unrest is a little too high, so if the Lord wills, the camp will be held in Bukavu from August 7-11. We haven't been in Bukavu since 2017, so I'm looking forward to it. After the camp, director Yves Beosso and I will travel to Goma for a short 3-day conference with another church. I'll be teaching on the Feasts of the Lord (Lev 23) and how they are fulfilled in the Messiah. It's a lot of material to cover in three short days, so your prayers are greatly appreciated.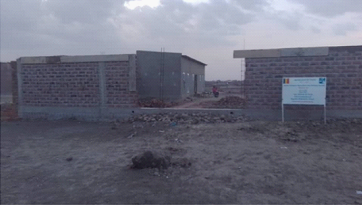 In Chad, Director Yves Beosso has launched construction of a new school for the deaf about 20 km south of his current school in N'Djamena. Yves and I had not discussed this school before, so I was surprised to hear about it. He's taken out a personal loan to begin construction and had not asked for any supporting funds for it. These kinds of initiatives are encouraging to me on many levels. Too often we see people immobilized because they believe they can't move forward without foreign support.
In the DR Congo, Director Pililo reports that we're prepared to break ground for our new school. I'm excited to see this project finally getting to this stage. Lord willing, construction will begin in the next couple of weeks and run through the summer, and if all goes well, the new school will be ready by December or so.
Indeed, your prayers are coveted.
Tim Foster
Director