Dear Friends,
We're excited to see so much progress with the construction of new buildings at our N'Djamena (Chad) school. The sizable gifts we've received over the past few months have been depleted, and construction is now slowing down. The rain season will be here soon, and if the work is not completed by then, we'll have to move at a much slower pace. Pray with us that we'll be able to continue construction and complete the new multi-purpose building soon.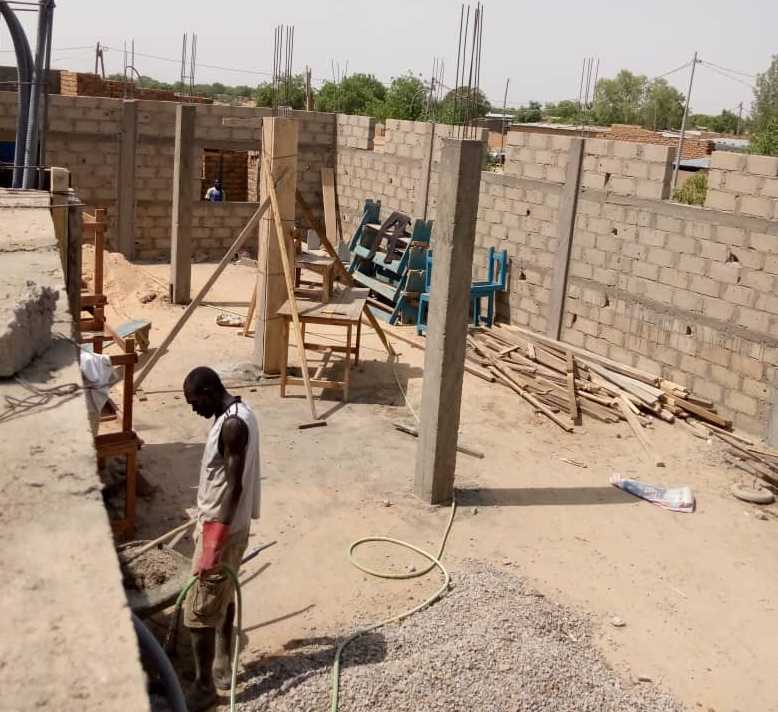 In Bukavu (DR Congo), we've added new staff members for our growing school, but we also need to get them trained ASAP. Their lack of strong sign language skills is a hindrance that needs quick resolution. Pray that we'll be able to get them trained quickly.
To the northwest of Bukavu, in the city of Kavumu, a school for the deaf has been struggling for several years. It was founded by a group of local parents concerned for their deaf children, and they've had a tumultuous time with less-than-honest people vying for leadership. Despite this, the school has grown to over 70 deaf students. They have asked us for financial and academic assistance, but at this time, we're not able to commit resources to their effort. Fabien, one of our deaf teachers from Bukavu, has been spending a lot of evening hours working to help them stabilize and get competent leadership in place. He's brought in a former classmate from his high school in Goma, and both men are working there at their own expense. Pray that God will give us wisdom about whether and how we might assist the Kavumu school.
In these uncertain Covid times, we're exploring an opportunity to go to Goma in July and host a Bible camp. Pray for wisdom about making these arrangements.
In Him,
Tim Foster
Director