Dear Friends,
Due to Covid-19, schools in Nigeria, Chad and the Democratic Republic of Congo are still closed. The closure affects each school differently. Our Nigeria school is hardest hit because their monthly budget depends heavily on tuition fees and not foreign support. As a result, they are going through tough financial times and could use your prayers as they work to meet their financial obligations. Several months ago we partnered with AfriDeaf Foundation to send some equipment to the school. The shipment has arrived, but due to Covid-19, the ports are closed and our staff cannot retrieve the shipment. There has been some looting of the shipment. Pray that the rest of the equipment will arrive in Ibadan soon.
In Chad, Director Yves Beosso and his staff are making good progress on rebuilding older dilapidated buildings on the campus. So far, they have completed three smaller buildings while waiting on funds to continue working on the larger 2-story multi-purpose building.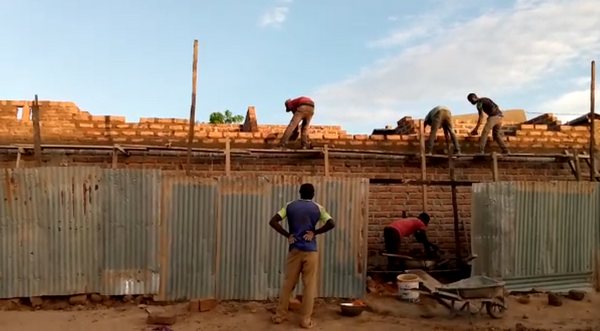 In Uvira (DR Congo), Director Pililo and Asst. Director Shindano have found new homes to rent in the aftermath of the springtime flood that destroyed thousands of homes. Because of your love and faithful financial support, they were able to quickly recover after having lost most of their worldly possessions. We're hoping to begin construction soon on our new school, and would greatly appreciate your prayers.
In Baraka (DR Congo), Director Shukuru reports that his university classes have resumed, although primary and secondary schools have not reopened. He still has several Primary 6 students that he would like to prepare for year-end exams, so he will be working with those students individually. We've not been able to make an agreeable arrangement with the landlord, so it appears we'll need to relocate the school. Asst. Director Shindano has arrived from Uvira to help Shukuru locate and finalize documents for the new school location. Pray that they will be able to find an excellent location.
In Him,
Tim Foster
Director
Christian Mission for the Deaf