Dear Friends,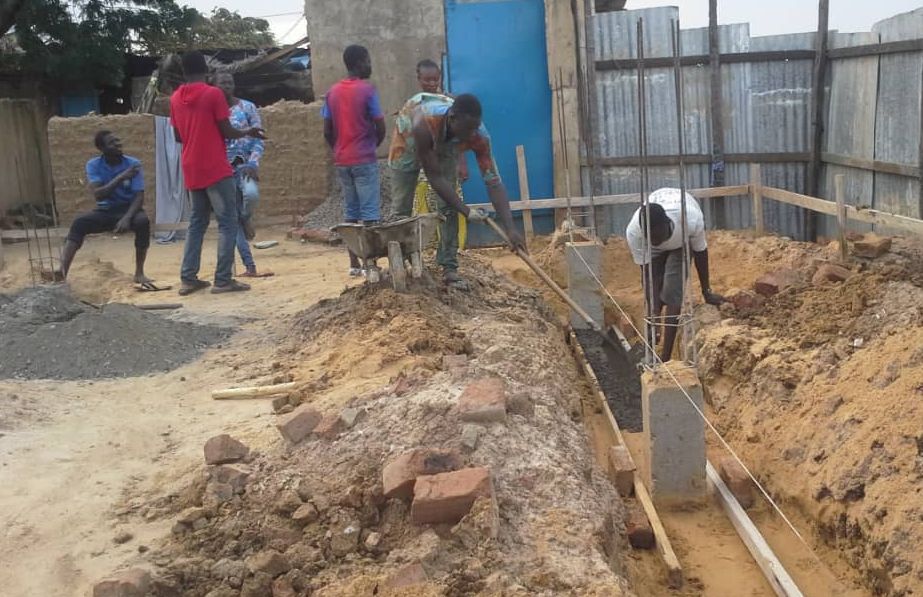 Director Yves has been pretty busy the past month. He spent a week in Ghana as part of a sign-language training program. Then last week he was in Moundou (southern Chad) for an annual deaf leadership program to discuss various training programs for the deaf in Chad. All of this was taking place while construction of their new multi-purpose building was underway. We're thankful that donations have helped moved the project along, but we'll not be able to complete the 1st floor in time for the new school year. We wait on the Lord's timing and provisions.
Our Uvira (DR Congo) school is about to go online with solar energy. The city's electrical grid is expensive and unreliable, and many people in this region of the Congo either have no electricity, or are implementing solar. We're looking forward to this advancement, as our school has not had electricity. After the Uvira school is online with electricity, our Baraka school will follow suit.
Pray with us as our Bukavu (DR Congo) school moves from the outskirts to the city to a location that is in town. The remote school was closer to Director Nanza's home, but by relocating into town, we'll have better access to more students and resources. Pray that the transition will be quick and that we'll be able to get more students in the school.
Your prayers are coveted,
Tim Foster
Director