Due to frequent requests for photos, these photos of Dr. Andrew Foster and Mrs. Berta Foster are provided.
Copyright Christian Mission for the Deaf. All rights reserved.
Please inform us if you intend to publish any of the photos.
For large, print-quality versions of these photos, simply click on the photo, then right-click on the photo and save the photo to your computer.
Dr. Andrew Foster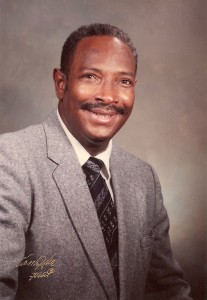 The Foster Family with spouses and grandchildren. May 2009